Progenitor - An originator of a line of descent
---
The Progenitor of Duerksens who immigrated to Kansas from 1874 to 1884 and Dirksens who immigrated to Dakota Territory from 1876 to 1885 is a Dutch Mennonite named Kornelius Dircks. He was born and lived sometime during the early 1700s about 40 miles south of Gdansk, Poland near the Vistula River.

Some early records at mennonitegenealogy.com indicate he may have lived in Dragacz. We only know about him because the 1835 Russian Census of Molotschna Colony assigned the father's name as a middle name for the residents, one of whom was Johann Kornelius Dircks, a grandfather of the above immigrants.

Johann was 69 years old then, so he must have been born in Prussia about 1766. He had six sons and three daughters, their births recorded in the nearby Tragheimerweide Church. All but two sons and a daughter died young. Here are their birth records. Johann, born 26 May 1801, Heinrich, born 7 April 1809 and Eva born April 7 1813.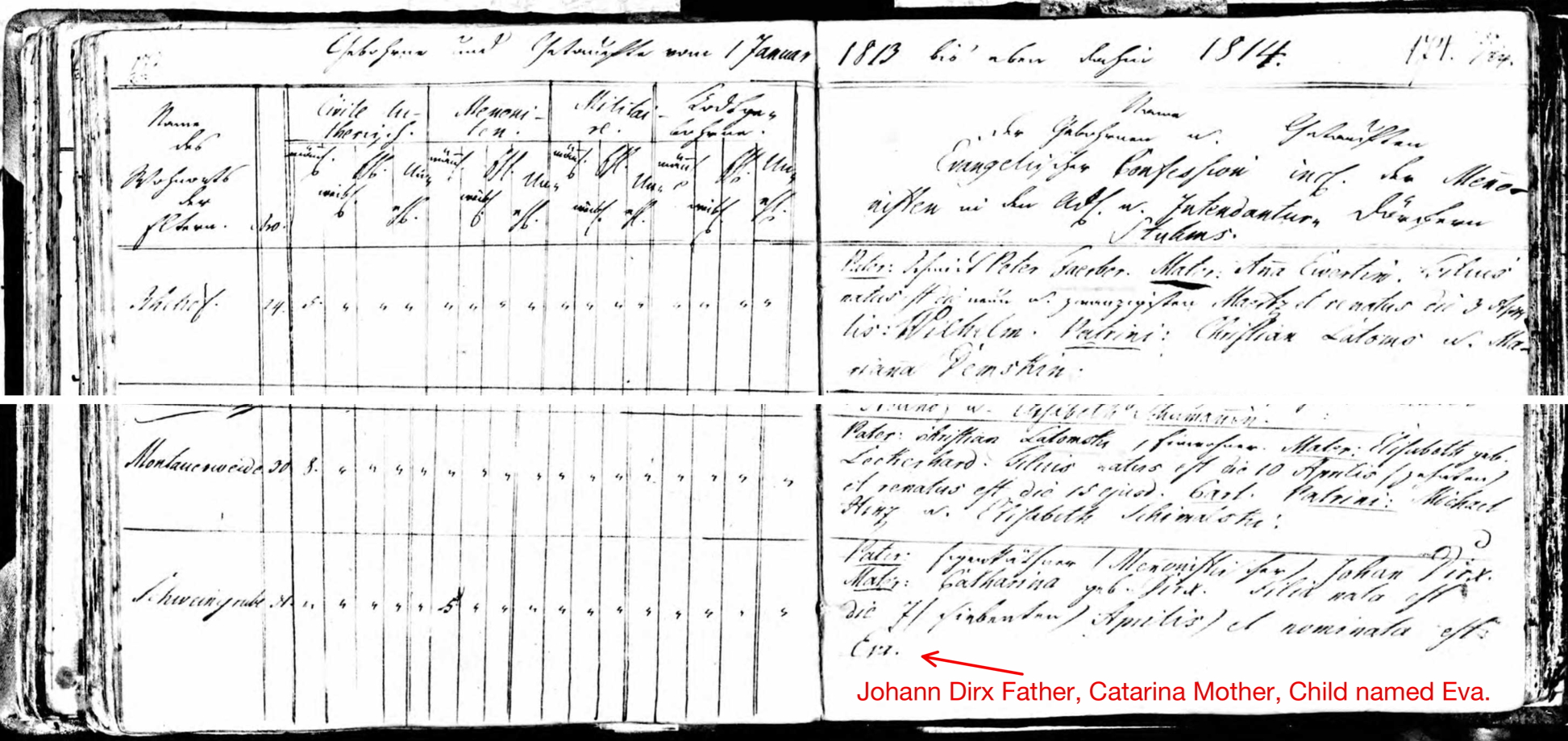 Johann was a butter, cheese and sausage trader who owned one morgen of land (just over 1 1/3 acres) in a village named Schweingrube (53.8754702, 18.9391284).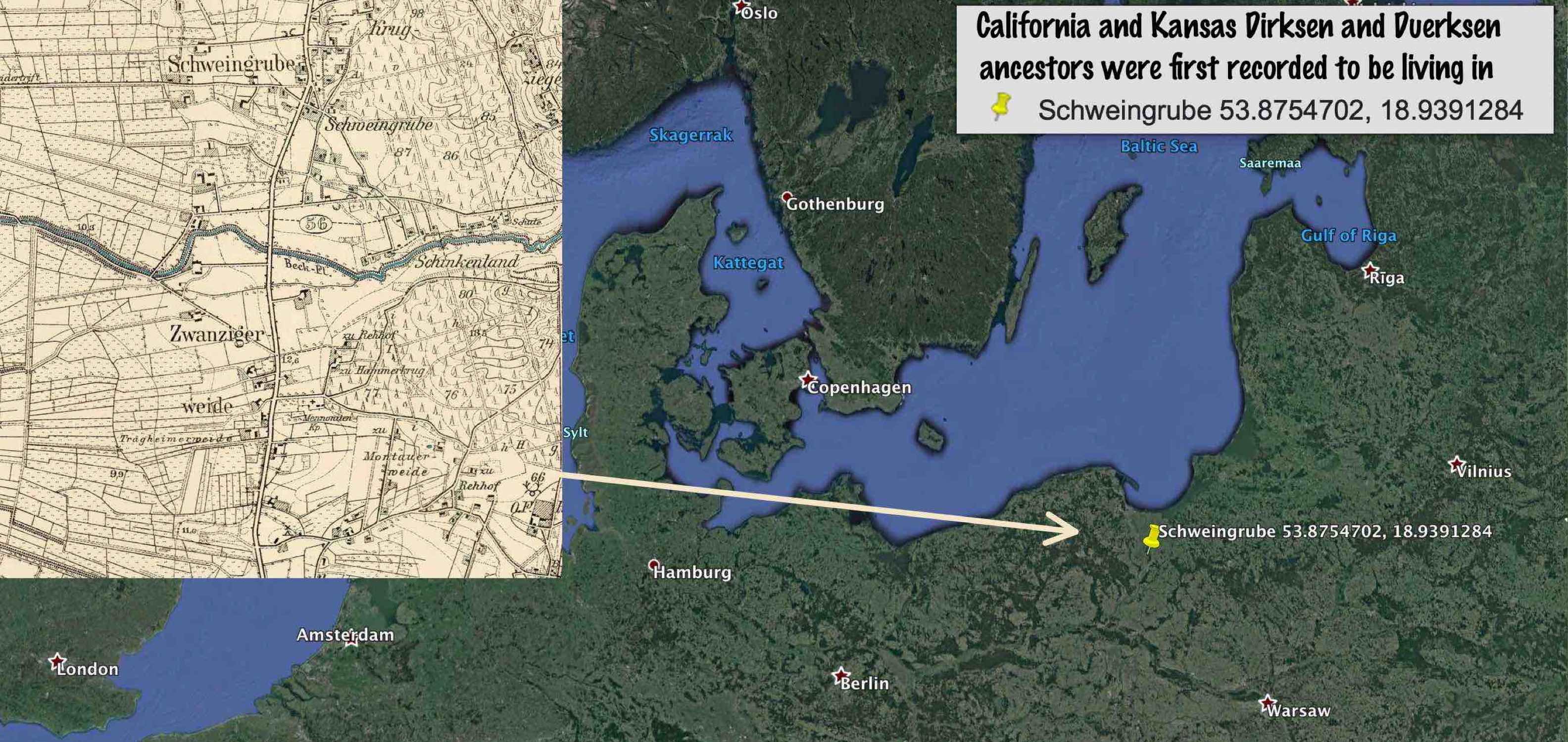 A translation of the 1928 papers of John Funk Duerksen (1863-1932) include the report that during the 1812 humiliation of Germany by Napoleon, French soldiers came to Johann Kornelius Dircks' house and took up lodging. He was very liberal with them and they treated him kindly, the soldiers paid for everything they used.
In 1819 Johann sold his land,bought passportsand then, with his wife two sons and one daughter, joined Elder Goertz's congregational emigration to Russia. He settled farm #11 in Alexanderthal, and died there about 1855.